Suffolk libraries charity appoints first manager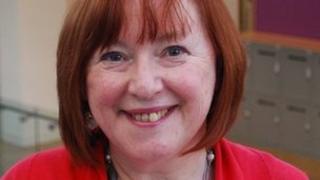 The top job at the new charity which will run Suffolk's 44 public libraries has been filled.
An Industrial and Provident Society (IPS) has been set up to run the service as Suffolk County Council tries to make savings.
The council said it would be able to reduce the amount it spends on libraries from nearly £9m in 2010-11 to £6.4m in 2012-13.
Alison Wheeler will start as the IPS general manager in February.
Ms Wheeler, who has been a manager in the county council's library services since 2008, has worked in the libraries sector for 33 years.
She said: "I'm a passionate believer in the contribution that libraries can make to people's lives and have dedicated most of my working life to them.
"I'm looking forward to playing my part in the next stage of our library service's development."
The IPS was set up as part of the the Conservative-run council's bid to make cuts of between £110m and £125m over four years, following a reduction in its grant from central government.
One of the aims of the IPS is to run the library service in partnership with community groups.