Suffolk libraries interim board announced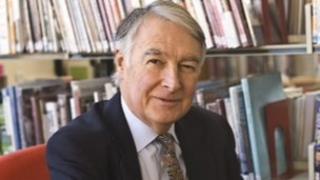 The chairman of the new charitable trust responsible for Suffolk's libraries has been named.
The interim board will start the new Industrial and Provident Society (IPS), which is taking over the running of the libraries from Suffolk County Council.
The council said the IPS would help it reduce costs of running libraries from nearly £9m in 2010-11 to £6.4m.
Clive Fox said libraries would have to look at ways of generating income but he wanted all 44 to remain open.
The IPS has been set up as the Conservative-run council looks to make cuts of £110-125m over four years, following a reduction in its grant from central government.
Mr Fox, who is also chairman of the community group taking on the running of Aldeburgh Library, said the next 18 months would be a "voyage of discovery".
After this period the interim board will be replaced by a board elected by IPS members.
'Fundamental service'
Mr Fox said the libraries would be supported in establishing their own local management groups to become part of the IPS.
"The key thing about an IPS is that it is owned and run by its members, and in this case the members will be the local library groups," said Mr Fox.
He said libraries would have to meet the needs of the 21st Century but that a free book-lending service is always going to be "fundamental".
About 20 jobs from a full-time equivalent of 160 will be lost as part of the move.
Mike Hosking and Shona Bendix will work alongside Mr Fox and Suffolk County Council will recruit four more people to the interim board, which will also include a staff representative.