Suffolk County Council chief executive Cadman starts work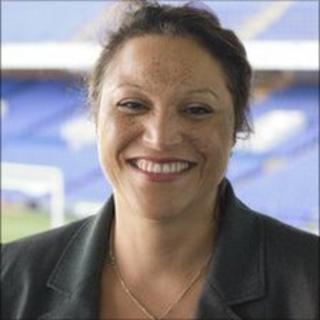 Job cuts at Suffolk County Council will be minimised by re-training and flexible working, says its new chief executive.
Deborah Cadman has started the £155,000-a-year job at the Conservative-run council and must oversee £50m worth of savings.
She said: "I'm in no doubt posts will reduce - not people in jobs.
"Where there are vacancies, move people around, get them to do different jobs or to do their job in a different way."
Ms Cadman succeeds Andrea Hill, who stood down from the role in July.
Ms Cadman's most recent job was as head of East of England Development Agency and she has also been chief executive of St Edmundsbury Borough Council.
Job losses
She said: "It's working with the councillors to make sure the £50m cuts over two years are done in the right way.
"It's a difficult balancing act but (council leader) Mark Bee and the leadership have been very clear about where they want the bulk of the savings to come from, which will be about efficiencies and reducing bureaucracy - trying to protect the frontline as much as we can.
"But I can't guarantee there won't be any job losses. When you're taking £50m out of an organisation it will mean a smaller council."
Councillor Sandy Martin, leader of the Labour Group, said he hoped Ms Cadman's appointment would put the emphasis back on politics.
He said: "It's not the right position for a chief executive to be the person that everyone is talking about.
"So long as she does the job properly, and I'm sure she will, I think the focus needs to switch back to the political leadership, the councillors, as to what the direction of the council is and switch away from the chief executive."