Teacher Matthew Mudd banned for messages to pupils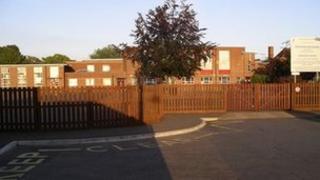 An Ipswich teacher who sent students inappropriate messages has been banned from teaching for six months.
Matthew Mudd also accessed "material of inappropriate nature" on a school computer while employed at Copleston High School between 2002 and 2006.
The General Teaching Council's professional conduct committee said Mr Mudd was guilty of "unacceptable professional conduct".
Mr Mudd has a right of appeal to the High Court within 28 days.
The panel heard that Mr Mudd had swapped mobile phone numbers with a pupil and exchanged text messages with her.
The school launched an investigation and, following disciplinary proceedings, Mr Mudd was given a written warning.
'Inappropriate communications'
He was also instructed by the head teacher not to have further inappropriate contact with pupils.
But Mr Mudd later engaged in a conversation with another pupil using the MSN instant messaging service.
Kirit Modi, chair of the disciplinary panel, said: "By engaging in inappropriate communications with two pupils, Mr Mudd failed to maintain appropriate professional boundaries.
"By accessing material of an inappropriate nature on his school laptop and keeping CDs of an inappropriate sexual nature at school, he failed to maintain reasonable standards in his own behaviour and acted in a way which is prejudicial to public trust and confidence in the profession."
The committee said Mr Mudd, who left Copleston to join The King Edward VI School, in Bury St Edmunds, in February 2006, had admitted his misbehaviour from the outset, apologised for his misconduct and expressed regret for its effect upon the first pupil.
It said it was impressed by testimonials which spoke highly of Mr Mudd and took into account that these incidents occurred over five years ago and at a time of considerable stress in his personal life.
But the committee said the misconduct required a disciplinary order as a reprimand would not be sufficient.
The suspension order lasts until 31 March.
Copleston High School was unavailable for comment.