Deborah Cadman named Suffolk County Council chief executive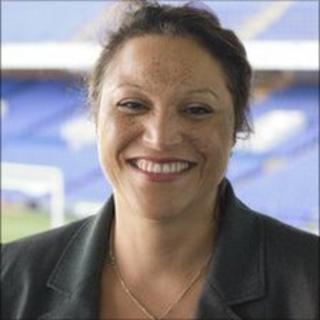 Suffolk County Council has appointed a new chief executive following the resignation of its former boss.
Deborah Cadman, who has been the head of East of England Development Agency since 2008, will take over the position.
She replaces Andrea Hill, who was appointed in 2008, and stepped down in July after coming under fire about her £218,000 salary.
Ms Cadman will get a salary of £155,000 and no bonuses, the council said.
Ms Hill had been criticised for the New Strategic Direction policy on outsourcing services. An investigation found no evidence to support allegations Ms Hill had bullied and harassed staff or dishonestly claimed expenses.
'Public confidence'
Ms Cadman's previous roles include chief executive of St Edmundsbury Borough Council and the lead inspector at the Audit Commission.
She joins the Conservative-run Suffolk County Council at a time when it needs to save £50m over the next two financial years.
Mark Bee, leader of the council, said: "Deborah understands the way people in Suffolk live and do business and I'm confident that her pragmatic approach to solving issues will be well received.
"I want to continue the work we've started to restore public confidence in Suffolk County Council and allow our staff to get the recognition they deserve.
"Deborah is just the person to help us do that."
Ms Cadman, who was awarded an OBE for services to local government in 2006, said: "I'm delighted and honoured to be offered this role which for me is the most exciting job in Suffolk.
"I'm going to use my experience and passion to make a difference for the whole of Suffolk."
It is not yet known when she will start her new role.