Suffolk's Archaeological Service & Record Office faces cuts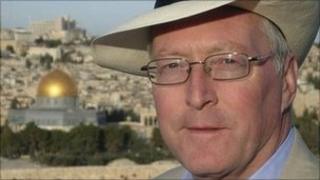 Suffolk County Council is proposing to get rid of its Archaeological Service and Record Office as part of its drive to reduce spending by £110m over four years.
The Conservative-run council said the two services could be combined as a single community interest company.
Councillor Guy McGregor, from planning, said: "The days when a local authority did everything have long gone."
Suffolk County Council is spending £316,000 on the Archaeological Service this year although it has a total budget of £2.1m.
Oxford University professor and BBC presenter Diarmaid MacCulloch is president of the Suffolk Institute of Archaeology & History.
He said: "[Divestment] is not necessarily a bad thing, but if this is part of a cost-cutting strategy, anyone involved with heritage and archaeology must be concerned.
"We will become lesser people if we don't understand our past properly and there's a real short-termism in attacking archaeology."
The county council is spending £657,000 running the Suffolk Record Office (SRO) this year.
Public access 'imperilled'
Professor MacCulloch said he was concerned for the SRO because it could not generate income like the Archaeological Service and "questions need to be answered".
"A large amount of private collections have been put in the record office with the presumption that they would be freely available to the public," he said.
"If that free public access is imperilled, that's very serious."
Councillor McGregor said: "We could use a different vehicle for delivering the service which can attract these outside resources such as money from the lottery fund.
"Central government funding is being reduced and we must make sure the service survives, prospers and improves."
The divestment could see both services moved to the Museum of East Anglian Life in Stowmarket.
The museum, which is independent, is getting a £119,650 grant from Suffolk County Council this year.
The council's cabinet is due to discuss the proposals in November.