Mental health trust admits failings over nine killings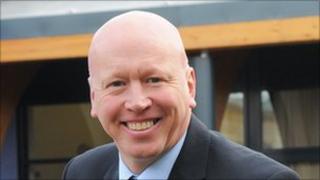 Suffolk Mental Health Partnership Trust (SMHP) has admitted it failed to learn lessons from nine killings that were linked to patients or former patients.
SMHP chief executive Aidan Thomas said changes were being implemented in the wake of the independent Rae report into the trust's response to the killings.
Five happened between May and August 2009.
They included the bolt-gun murder of Mary Griffiths by John McFarlane who was jailed for life in November 2009.
McFarlane was labelled "delusional" and had sought help from the mental health trust previously.
His case is also the subject of another investigation by the strategic health authority that has yet to be published.
Poor patient safety
SMHP and the local primary care trust, NHS Suffolk, commissioned the Rae report into its response to nine deaths caused, or apparently caused, by current or former mental health patients over a period of less than two years.
SMHP has acknowledged poor patient safety, a lack of adequate action plans and no proper complaints procedure among a raft of failures on its part.
Also highlighted was its poor leadership and badly maintained medical records.
Mr Thomas said: "What appears to have happened in the past is that there were many action plans and that these were either confusing or had not been audited to ensure actions had been taken.
"Those, plus other governance issues, are the crux of the Rae report.
"We are confident we will make all the changes needed within the timescale set out in the work programme."
The trust said over the past few weeks it had been putting in new procedures, reorganising support teams and cutting through complicated processes in order to address the Rae report's recommendations.