Views sought to remember former Ipswich asylum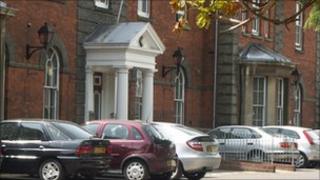 People in Suffolk are being asked for their views on how to mark the closure of a former Victorian asylum which is 141 years old.
St Clement's Hospital, the former Ipswich Borough Asylum, has been helping people with mental health problems since it opened in 1870.
Suffolk Mental Health Partnership NHS Trust is asking for views on plans to commemorate the hospital's history.
People are also being asked to contribute ideas for the commemoration.
More information is available on the Suffolk Mental Health Partnership website.
The closure of St Clement's is due to take place at the end of summer, with patients transferred to new wards at the Ipswich Hospital site.
Some of the ideas so far include: Drama workshops inspired by the hospital; a commemorative booklet; an art project inspired by the buildings once empty and a website capturing people's experience over the years.