Arrest over fatal car crash in Suffolk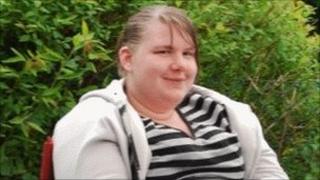 A man has been arrested on suspicion of causing death by dangerous driving after a crash in which a woman died.
Laureen Hammond, 20, from Sutton near Woodbridge, died when her Vauxhall Corsa was in collision with two cars on the B1083 at Bromeswell, Suffolk.
A male teenager was taken to the Ipswich Hospital with a fractured neck, and a man and a woman suffered minor injuries in Thursday's collision.
Police said a 19-year-old man was to be questioned at Ipswich police station.