John Peel arts centre plan for Stowmarket wins grant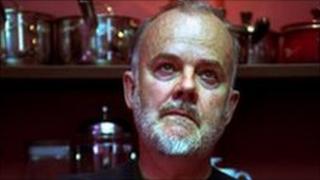 A scheme to open an arts centre in Suffolk to commemorate legendary BBC Radio 1 DJ John Peel has won a £50,000 Big Lottery Fund (BLF) grant.
Mid Suffolk District Council wants to refurbish the Stowmarket Corn Exchange building to create the centre named after Mr Peel, who lived locally.
The John Peel Centre for Creative Arts aims to promote strong interpersonal skills, education and community.
UK community groups were invited to bid for a share of the £3.6m from the BLF.
Mr Peel appeared regularly on the airwaves from 1967 until his death in 2004, becoming one of the UK's most famous and popular presenters.
Sheila Ravenscroft, Mr Peel's widow, welcomed the grant.
She said the centre would be for "music, art and drama for all ages. That's why people are so excited about it".