Lowestoft cancer sufferer's killer loses appeal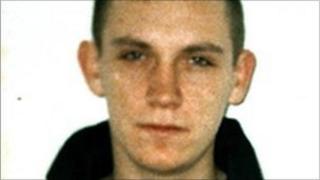 A man who kicked a terminally ill cancer sufferer to death in Suffolk has failed in a Court of Appeal challenge to his jail term.
Father-of-three John Vry, 55, suffered a "horrific and sustained" attack in an alleyway in Lowestoft in December 2008, Ipswich Crown Court heard in January.
James Killingback, 24, of Denmark Road, Lowestoft, was sentenced to a minimum of 19 years in prison for murder.
He appealed against the sentence but the attempt was rejected.
The court heard Killingback had claimed that the 19-year term was too long, insisting the judge had not treated the lack of intent to kill as a mitigating feature.
'Vicious assault'
But Mr Justice Eady, sitting with Lord Justice Hooper and Mrs Justice Cox, said there was no chance of Killingback winning a reduction in the 19-year term.
He had robbed Mr Vry's wife of her last few months with her husband of 32 years and his three adult children a last Christmas, he said.
Mr Vry died after suffering severe brain damage in a vicious assault which involved punching, kicking and stamping.
With only months to live due to his bowel cancer, Mr Vry, who had gone out to buy takeaway food, was unable to prevent himself from being dragged into the alleyway, the judge said.
No property was taken during the attack, leading prosecutors to suggest that the motive may have been simply the "pleasure" of the assault, the judge said.
Aaron Breffitt, 17, of no fixed address, was also jailed for the murder - for a minimum of 12 years.