NHS Suffolk appoints new interim chief executive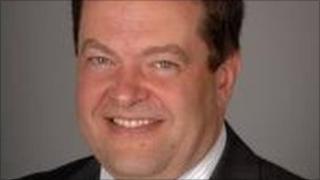 An interim head has been appointed to NHS Suffolk following the resignation of its chief executive.
Dr Paul Watson, currently chief executive at NHS North East Essex, will join the organisation on secondment from 1 October.
Carole Taylor-Brown announced last month that she will leave following doctors' advice to reduce her working commitments.
She beat breast cancer in 2008 and then suffered a serious spinal infection.
It has left her in persistent and severe pain, NHS Suffolk said.
She has led the organisation since it was set up in 2006 and will leave at the end of September.
'Driving changes'
Dr Watson said: "It is an immense privilege to be taking on this role.
"The enthusiasm of staff - and what they have achieved by working together for the people of Suffolk - has impressed me hugely.
"I'll be working with colleagues to focus on further improvements to local NHS services while driving forward the changes which will put GPs and patients at the forefront of decision making."
Dr Watson was a deputy chief executive at NHS East of England until his move to Essex in January 2010.
A new chief executive for NHS North East Essex will be announced in due course, he added.