Cheshire narrowboat signwriter encourages more to try the job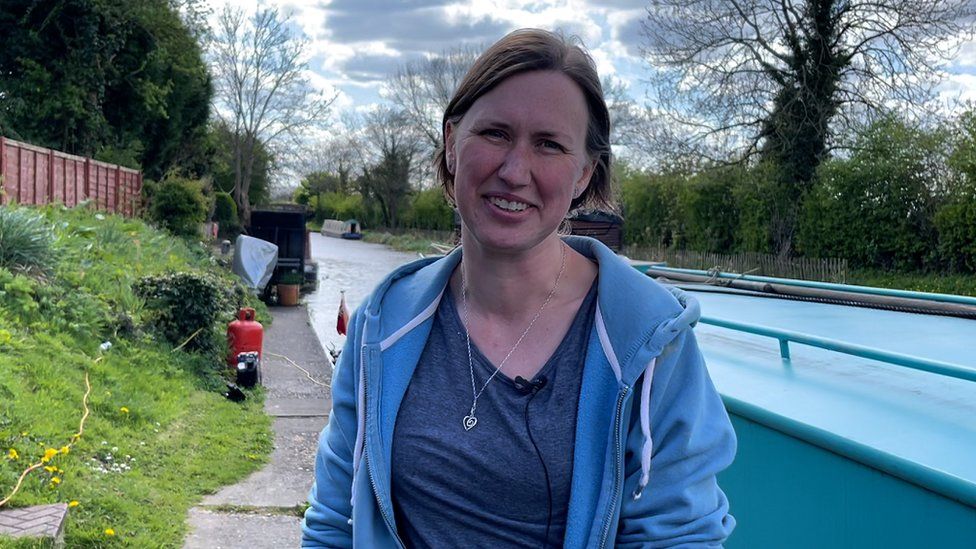 An artist who started painting narrowboats "just by chance" said she would urge anyone to have a go.
Charlotte Hopwood, from Cheshire, studied for a fine art degree but found a part-time job at university with a boat painting firm.
The mother-of two has now been adding intricate details to boats for about eight years.
"I never thought I would end up doing something like this with a degree," she said.
The 30-year-old from Scholar Green, near Crewe, ended up working full-time painting boats after finishing her degree and now runs her own firm.
She loved painting narrowboats so much she lived on one for several years, sailing around the canals of the Midlands.
Many of the boats have painted details around their panels with one featuring its name and where they are from.
Mrs Hopwood said some boats have been raised out of the water for her to paint but often she has to work from a dinghy and "you have to make sure the boats are tied up tightly".
On top of her art degree, she said a steady hand and remaining calm are essential although she has been known to mess one up.
"Yeah I have. I have had to wipe it off the next day completely."
Having two young children, Mrs Hopwood said she has to spread her work around caring for them and has remained busy, painting vehicles and signs alongside the boats.
The 30-year-old said she has seen a lot more young people getting interested in the work or having a go.
"There are courses running everywhere and it is good fun. So I would go for it if anyone is interested," she said.