'Enormous' rebuild of fire-hit Betley Court begins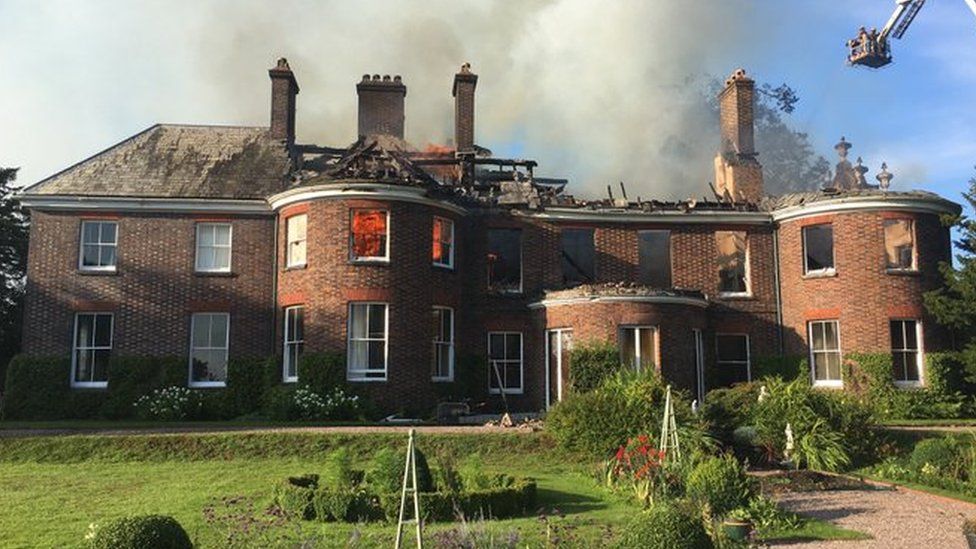 Work has begun to restore an 18th Century manor house which was destroyed in a fire.
Work to restore the exterior of the property is expected to take up to a year, then internal works can start.
Dr Nigel Brown, whose family has owned the property since 1978, said it is an "enormous undertaking".
"There was very little remaining," said Dr Brown, who is managing the restoration.
"You could see all the way from the cellar to the sky so it was an enormous undertaking... it took a while for us as a family to say, 'yes, we could do it'.
"What we want to do is enhance it, make it something that is suitable for the 21st Century, but not throw away the beauty that was there in the past."
Dr Brown's wife, Su Hurrell, added: "When we were first able to come in, there was 6ft of debris in all of the ground floor where the roof had come in and the rooms upstairs had collapsed in, so it was just unrecognisable."
Stonemasons and carpenters are now rebuilding the manor house and once the new roof and windows are in, work will turn to renovating the interior.
Related Internet Links
The BBC is not responsible for the content of external sites.