Hednesford mother completes 600-mile walk after baby's death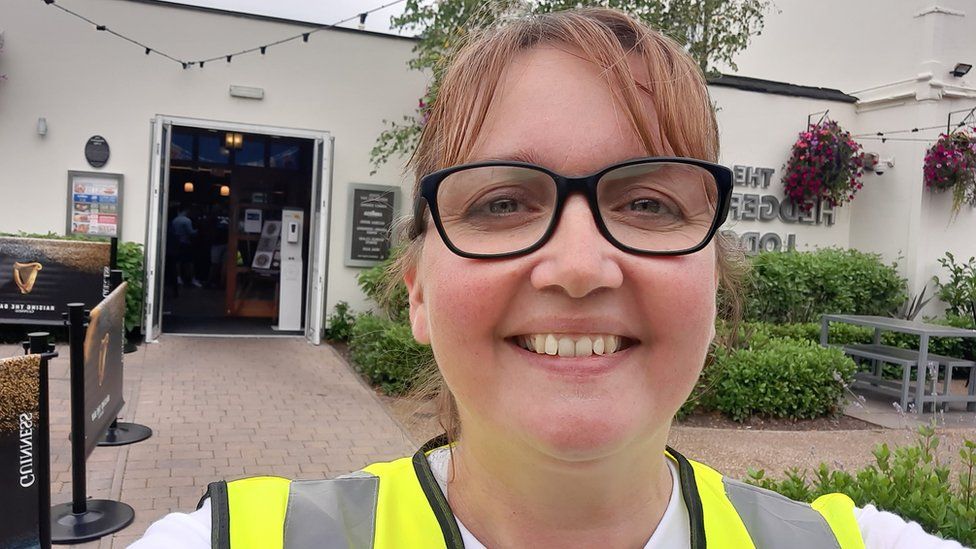 A mother whose premature son died has finished a 600-mile walk to raise money for hospital equipment.
In July 2019, Pamela Harvey's baby, Louis, was born at 25 weeks and two days in Wolverhampton and died just under two months later.
Mrs Harvey, 44, took part in the six-month walk as part of an initiative that has so far raised over £7,000 towards new equipment for babies.
She finished the walk one day before the anniversary of Louis' death.
He fought off sepsis, a bowel infection and lung problems before suffering a fatal brain haemorrhage.
Mrs Harvey, from Hednesford, Staffordshire, said the last two years had "been a struggle at times".
"In some ways it doesn't get easier. It's learning how to live with those memories," she added.
The final part of the walk on Saturday was from New Cross Hospital in Wolverhampton, where Louis was treated, to Hednesford.
Mrs Harvey, who has sons aged 20 and four, said she felt "very passionate" about her work and had supported other parents by talking to them.
"Even professionals... some haven't experienced that [baby loss].
"They said 'if it wasn't for you, I don't know what I'd have done'. Just to have that understanding, I think it helps."
With money being raised for equipment, she added her "first priority is to take away pain for babies".
The mother said it was planned the cash would eventually go towards buying a "more advanced" incubator costing about £30,000 or other vital equipment.
"I made a promise to Louis when he was passing away that many people will have heard of him."
Related Internet Links
The BBC is not responsible for the content of external sites.