Online-bought horse left in backyard ready for new home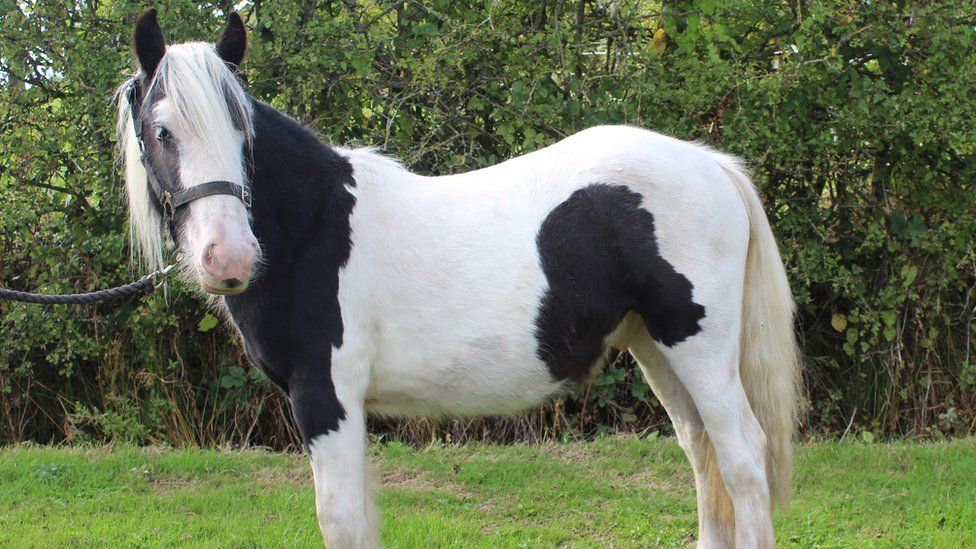 A horse, dumped in a backyard after being bought online by a 13-year-old girl, is ready to go to a new home.
The teenager had responded to an advert that said if nobody wanted the animal, it would be put to sleep.
The animal welfare charity said the horse, named Mr Melvin Andrews, had been underweight and covered in mites.
The centre said he was ready to be re-homed and would be a good companion horse.
Spokesperson Carys Samuels said he probably could not be ridden but there were "plenty of other things you can do with a horse" - one suggestion being that he might be perfect for "horse agility".
The centre has described him as "a cheeky little chap" who is "lovely" and "very inquisitive", particularly with regards to his grooming box which he likes to "rifle through".
"He always wants to see people and get attention," Ms Samuels said, adding that he had become popular at the centre because visitors knew his story.
Ms Samuels said the charity received a number of horses like him who are "indiscriminately bred in the hope they will be of reasonable quality" and later dumped.
Related Internet Links
The BBC is not responsible for the content of external sites.