Monkey Dust drug use 'an epidemic', emergency workers warn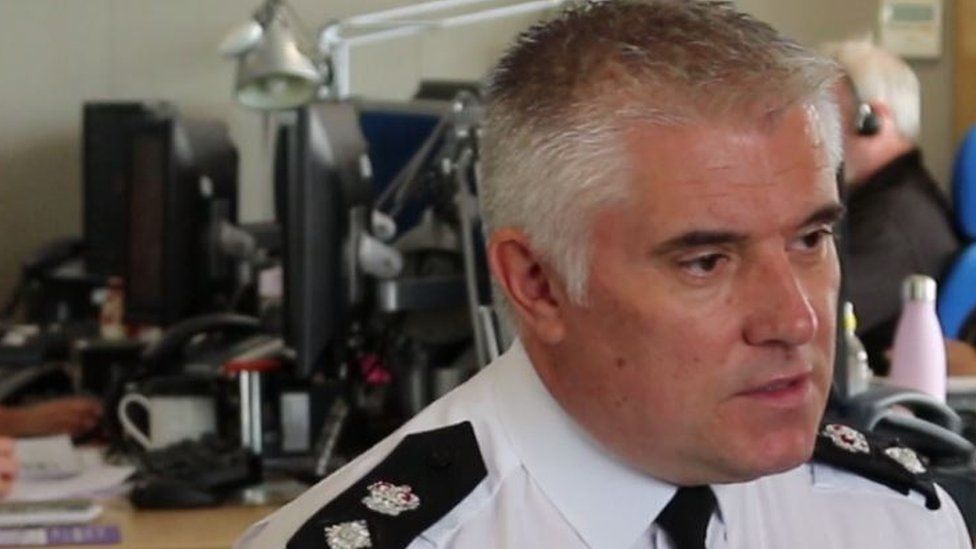 Use of a drug which can put users in a violent, paranoid state with "superhuman strength" is at epidemic levels, emergency workers have warned.
Dubbed Monkey Dust, the "highly unpredictable" substance has caused people to jump off buildings and run into traffic, police said.
Stoke-on-Trent, resembled a scene from a zombie film thanks to the drug, one paramedic told the BBC.
Staffordshire Police said it was working on ways to tackle supply.
The force said it had 950 reports in three months - roughly 10 a day - related to Monkey Dust.
'Like Night of the Living Dead'
Ch Supt Jeff Moore said those under the influence of Monkey Dust were "difficult to deal with" and posed "a risk not just to other people but to themselves as well".
"We have seen cases where we've got people running into traffic, we've seen cases where we've got people climbing onto buildings," he said.
"It is that unpredictability that is causing that concern."
West Midlands Ambulance Service said it has also seen a monthly increase in call-outs since December.
"The effect on the patient can vary considerably; our staff often treat legal high users who have suffered seizures, heart attacks and strokes," a spokesman said.
"Some patients are left with long-term illnesses whilst others never wake up.
"Because it is impossible to tell what substances are used within the drugs, it can make it extremely difficult for our staff to provide treatment."
Paramedic Steven Rust said: "There is no regular pattern of behaviour and there is a psychosis of being paranoid, mixed in with all that and superhuman strength in some cases, and they have no fear of doing anything.
"There was a comment from a colleague who said he drove through Stoke-on-Trent a couple of nights ago and it was like a scene from the Night of the Living Dead.
"It is not a problem, it is already an epidemic."
Public Health England says Monkey Dust is the street name for Methylenedioxy-α-pyrrolidinohexiophenone or MDPHP.
It is a stimulant known as a cathinone and it is similar to another drug, MDPV or Methylenedioxypyrovalerone.
The government classifies synthetic cathinones as Class B drugs
As part of the force's investigation, a 43-year-old man was arrested on suspicion of possession of drugs with intent to supply and released on bail.
Debbie Moores, a service manager for One Recovery North Staffordshire, said: "It is of epidemic proportions in Stoke-on-Trent but it is bleeding more into our area.
She said: "The impact on agencies is huge and it takes us away from what we are supposed to be doing.
"It is one of the worst drugs we have seen and the worst thing is, when people come around, they have no recollection of what has happened.
"We are hoping it is a fad...people are using it because they are bored and it's cheap."
Related Internet Links
The BBC is not responsible for the content of external sites.