Fine for taxi driver who refused disabled student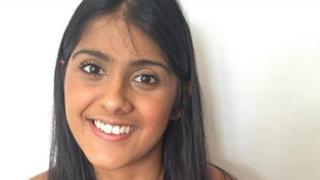 A taxi driver has been fined for refusing to take a disabled student.
Bal Deol, 25, said she was left distressed after driver Mohammed Butt turned her away when she approached his wheelchair-accessible vehicle in Lichfield Street, Stoke-on-Trent.
Butt, 56, of Wellesley Street in Shelton, was fined £300 and ordered to pay £750 costs at North Staffordshire Justice Centre.
Miss Deol said it was a "landmark" case for the city.
The Masters student and former president of Staffordshire University Student's Union previously shone a light on discriminatory practices by some taxi drivers.
She said she missed her train at Stoke-on-Trent on August 1 last year after he refused to pick her up.
Stoke-on-Trent City council said Butt told the court he had refused to take her because he was worried about the chair tipping over, despite it being able to take 300kg (600lbs) and also, mistakenly, thought she was drunk as her words were slurred because of her disability.
He was charged under Section 53 of the Town and Police Clauses Act 1847, which makes it illegal for a taxi to refuse to take a passenger without reasonable excuse.
Butt denied the charge but was found guilty following a trial, the first prosecution of its kind in Stoke-on-Trent.
'Relieved and grateful'
Miss Deol, who has generalised dystonia, said she tried to explain the law to the driver, but he rolled up his window to ignore her.
She said she was "relieved and grateful" for the ruling.
Butt must also pay a £30 surcharge while the council's licensing and registration panel will be meeting to review his taxi licence.