Stoke-on-Trent taxi driver fined for refusing guide dog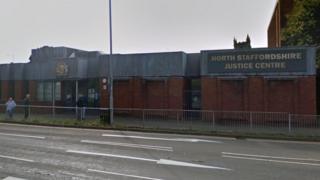 A taxi driver who refused to carry a registered blind woman because of her guide dog has been fined.
Zaheer Ahmed Sadiq, 40, admitted breaching the Equality Act when he drove off in Longton in Stoke-on-Trent.
According to the city council, he claimed bad weather on 28 July 2017 meant he could not see the animal properly,
Sadiq, of of Upper Belgrave Road, Normacot, was fined £100 at North Staffordshire Justice Centre.
Stoke-on-Trent City Council said when Sadiq pulled up and saw the woman with the dog, he said the taxi was not for her and drove off.
Apologised later
The council's licensing enforcement officers investigated after a complaint was made against Sadiq.
Under the Equality Act 2010, it is illegal for a private hire vehicle to refuse to take a disabled person because they have an assistance dog, unless they have an exemption certificate on medical grounds.
Sadiq, did not have an exemption certificate and the council said he later apologised for what he had done.
Sadiq was also ordered to pay £557 in costs and a £30 victim surcharge.
Stoke-on-Trent City Council's licensing and registration panel will be meeting to review his taxi licence.