Victim of Tamworth stabbing 'murder' is Daniel Wyatt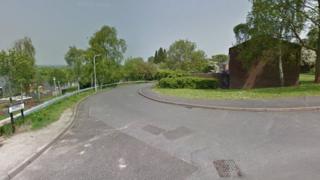 A man who died from multiple stab wounds has been named as Daniel Wyatt, aged 30.
He was attacked on Kerria Road in Sorrel, Tamworth, on Friday evening.
Daniel Alston, a 27-year-old from Bancroft, Tamworth, is accused of his murder and has been remanded in custody by magistrates.
An ambulance was called to the scene at 23:00 BST on Friday, according to Staffordshire Police, which said Mr Wyatt died in hospital on Sunday.
Mr Alston will appear before crown court later this week.