Sister Dora care home in Milford shut amid fears of 'harm'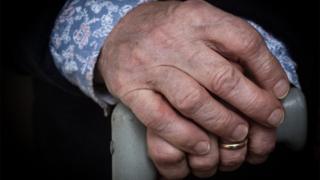 A care home was shut after inspectors found residents "at risk of harm", forcing 32 people to be re-homed.
The Sister Dora Nursing Home in Milford, Stafford, was closed days after the Care Quality Commission (CQC) visited on 23 November.
The council said all residents had been found temporary accommodation and permanent homes were being sought.
The CQC said the action was "something we do not take lightly and only where we feel people are at risk of harm."
The regulator said "legal processes" meant they could not disclose the reasons behind Friday's closure until its report was published.
The home was inspected in January 2016 and was judged as "requires improvement".
That report said residents "did not always receive the care and support they required in a timely or safe way because staff were not always readily available."
'Difficult time'
Alan White, of Staffordshire County Council, said: "The safety and well-being of residents is our priority and we have all come to the conclusion that there is no alternative but to move them as quickly as possible from their current home."
A spokesperson for the home added: "Both the regulator and our own internal audit processes identified a number of concerns within the home and we were working hard to address these.
"However, we regret that the Care Quality Commission has taken the decision to remove the home's registration.
"We understand that this is a difficult time for residents, relatives and our staff and we are working closely with service users, their families and social services to ensure a smooth transition to new homes and to support staff to find alternative positions."