Ten cats go missing from same Kidsgrove street in a week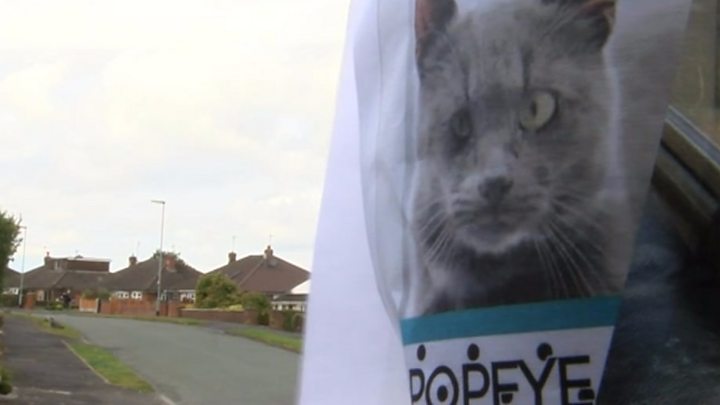 Ten cats have gone missing from the same street in a week, prompting an investigation by the RSPCA.
All the pets lived on or next to Everest Road in Kidsgrove, Staffordshire, and were reported as missing in the first week of October.
The RSPCA said it was "concerned" about the large number of missing cats being reported from the same area.
Residents have now turned to social media in an attempt to trace their pets.
More on this and other stories from Stoke and Staffordshire
Marie Castrey said she is "devastated" by her cat Popeye's disappearance. He has not been seen since the afternoon of 1 October.
She set up a Facebook page to find the missing animals after other neighbours reported their pets going missing.
"He never goes anywhere, never wanders off," she said.
"I love him so much and I miss him, and I just want him home."
RSPCA inspector Charlotte Melvin said it was "strange" for such a large number of cats in one place to "vanish into fresh air".
She said no bodies had been found and urged owners to microchip their pets so lost animals can be traced more easily.
"It is heartbreaking for people when the pets they love like members of their family go missing and it would be natural for cat-owners to feel worried, however we'd like to reassure people that it is an unusual situation for so many to go missing from one area," she said.