Girl, 6, stung '40 times by wasps' after disturbing nest in Staffordshire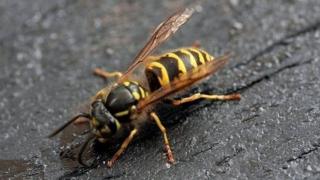 A six-year-old girl was stung up to 40 times after slipping on leaves and disturbing a wasps nest.
Paramedics said the girl suffered swelling to most of her body after the incident in woods in the Staffordshire Moorlands on Thursday afternoon.
The girl was "extremely brave" considering she had been stung between 30 and 40 times, West Midlands Ambulance Service said.
She did not suffer an allergic reaction and was taken to hospital in Stoke.