Burton Albion Football Club prostate test finds cancer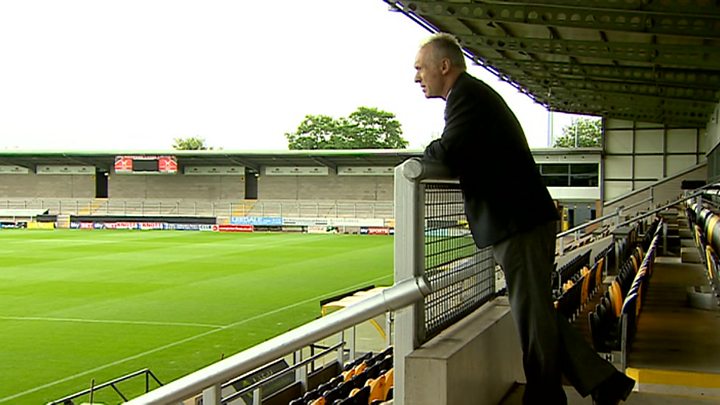 A football steward offered a prostate examination by his club as part of a scheme to make men less fearful about seeking a diagnosis was one of eight to discover they had cancer.
Rod Gent, 68, was one of two told they had prostate cancer which had spread.
He said he had not noticed any symptoms and was "grateful" how quickly he was treated.
He said: "Had I not come, then somewhere down the line I would have been in a worse state."
"Without Burton Albion and what they did I don't know where I'd be."
About one in eight men in the UK will get prostate cancer at some point, according to Prostate Cancer UK.
The club said its "innovative project aimed to take away the 'fear factor' and enabled men to seek advice at the familiar surroundings".
Jyoti Shah, consultant urological surgeon, said: "We weren't expecting to pick up as many cancer diagnoses [at Burton Albion].
"You need to screen a lot of men to save one life - which for that one person is very important."
Professor Nick James, an oncologist at the Queen Elizabeth Hospital in Birmingham, said the NHS does not offer routine prostate screening.
He said: "The problem with the PSA (Prostate-Specific Antigen) test is that around 10% of over 50s will have a positive test, of whom about 2% will have cancer.
"So eight out of 10 will have a biopsy with no cancer found so essentially they've had a harmful procedure with no particular benefit.
"You've got a difficult balance between patients being helped and patients being harmed."
John Widdowson, at Burton Albion Community Trust, said he was proud of the screening campaign and hoped it would continue.