Pokemon Go players told not to enter A&E ward in Stoke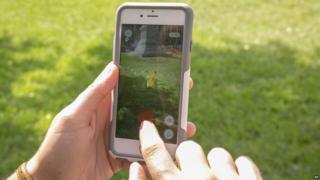 A hospital has warned players of the game Pokemon Go not to enter the accident and emergency unit while they hunt for virtual monsters.
The Royal Stoke University Hospital has been designated as a "gym" in the game where players can train their characters.
Fans of the game have been seen walking around the site.
The hospital says it was "unconcerned" as long as people played the game where it was safe.