Jobs at risk at Kidsgrove General Electric site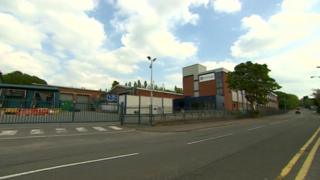 More than 200 jobs are at risk at a General Electric factory after the company confirmed it is consulting on plans to close the site.
The plant, in Kidsgrove, Staffordshire makes energy drives and converters to produce electricity, but the US firm said market conditions meant its production capacity outweighed demand.
A 90-day consultation has now started with the 243 staff based there.
Union leaders said they would meet with managers next week.