Cleaners move into Norovirus primary school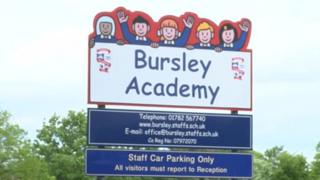 Cleaners are moving into a Staffordshire primary school to try to eradicate traces of Norovirus which affected 103 children and eight staff.
Bursley Academy in Newcastle-under-Lyme is closed while 20 cleaners get to work.
The school said health and safety was its "highest priority" after symptoms arose on Thursday and 103 children and eight staff had fallen ill by Friday.
The school is due to reopen on Tuesday if the "deep clean" is completed.
Principal Brian Wilkinson said every book, toy and surface would be disinfected.
"We are aiming to try to break the cycle over that 48-hour period so that by the time the children come back into us on Tuesday that infection should have stopped."
More on this story and updates from Staffordshire