Hannah Stubbs: Man denies rape of Keele University student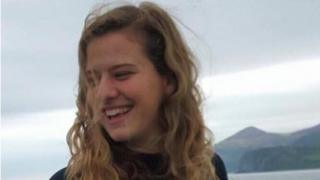 A man has denied raping a university student who killed herself during a police investigation into the allegations.
Keele University student Hannah Stubbs, 22, took her own life at her home in Stafford in August last year.
Elgan Varney, 32, from Wye Road, Newcastle-under-Lyme, denied three charges, including two of rape, at Stoke-on-Trent Crown Court.
A trial is expected to take place in October.