Obesity help scheme in Stoke-on-Trent has 75% dropout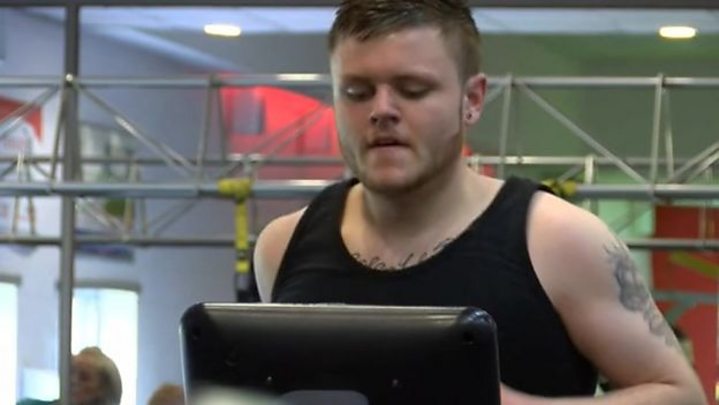 Three quarters of obese people referred for help in Stoke-on-Trent are giving up or failing to lose weight.
About 60,000 people in the city are classed as obese, a rise of 6,000 in five years, the BBC has discovered. Almost 30% of adults in Stoke are obese, compared to 24% across England.
The city council's Lifestyle Programme attracted 17,500 to sign up over seven years, but only a quarter lost weight.
But results are "not as bad as it appears", the local authority claimed.
More stories from Stoke and Staffordshire
Set up seven years ago, the health initiative has cost £7m to date.
A Freedom of Information (FOI) request found since the programme began, three quarters of those who have signed up either gave up or did not lose any weight.
However, it helped Andrew Canes lose four stone (25kg) in three months.
He said: "I found out I had a liver that wasn't functioning properly because of the weight gain. So, that was my motivation."
Mr Canes added the fitness programme was "worth every penny".
Of the 17,500 people were referred to the programme, 57% dropped out. Of the 43% who remained, 4,365 lost weight.
Alistair Fisher, strategic manager for public health at Stoke City Council, said: "It's a problem. Obesity can lead to diabetes, strokes and we're doing everything we can to tackle it.
"Although two thirds of people not succeeding sounds very low, it's not as bad as it appears. It showed us that for high-risk patients it's an effective way to help them lower their risk. In that sense the programme has been successful."