Staffordshire Special Adventure Playground to close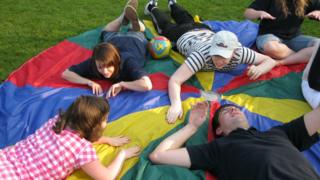 An activity centre for disabled children and adults which had been "struggling financially" is to close.
The Special Adventure Playground, in Newcastle under Lyme, will close on Wednesday, trustees said.
The trustees warned last week the centre may close by the end of the year because the charity could not afford the £15,000-a-month running costs.
The charity added it could not take up a Big Lottery grant of £339,000 as this was for a "restricted special purpose".
"In coming to this decision the trustees have been mindful of the interests of the families who use the playground and of the trustees' legal obligations to the staff," a statement said.
"Sadly, this is the end of the road for the charity in its current form."
The charity said its government funding had been cut while competition for other sources of funding was "very fierce".