Bosley Mill blast: William Barks funeral held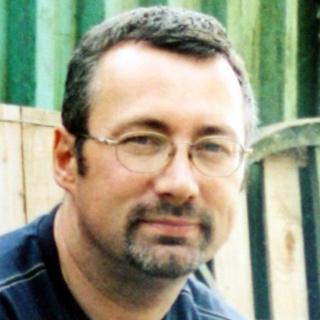 The funeral of a victim of the Bosley flour mill disaster has taken place.
William Barks, 51, from Leek in Staffordshire was one of four people who died in the explosion at the mill in Cheshire on 17 July.
The service for Mr Barks, a former Leek Post & Times print engineer, took place at St Edward's Church in the village of Cheddleton, the Church of England said.
Mr Barks leaves his wife of 31 years, Deborah, son Liam and mother Pearl, sister Tina and brother Kelvin.
More on this story and updates from Stoke & Staffordshire
His funeral could only be held after an inquest into his death was opened in October, at which coroner for Cheshire Nicholas Rheinberg said post-mortem tests confirmed Mr Barks died from the effects of explosion and fire at the site.
The bodies of Mr Barks and colleagues Derek Moore and Dorothy Bailey, both 62, were found in the days after a huge fire caused Wood Treatment Ltd's four-storey building near Macclesfield to collapse.
The body of Jason Shingler, 38, has still not been found.
An investigation is continuing into the cause of the blast.