Red phone box in Wall becomes novel mini-library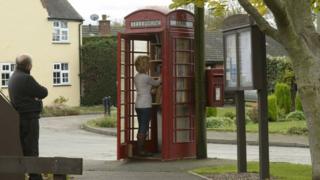 Villagers in Staffordshire have converted a red telephone box into a tiny free-to-use library.
The redundant booth in Wall, near Lichfield, was brought from BT for £1 and contains books donated by charity.
Visitors to the village, which is known for its Roman ruins, have begun taking pictures of the novel booth.
Mr Crowe said: "We have a lot of visitors to the Roman site but now we have almost as many taking photographs of the phone box."