Stoke mother and daughters' deaths suspect released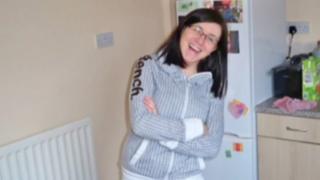 A man arrested over the death of a mother and her daughters in Stoke-on-Trent has been released without charge.
Staffordshire Police said the 27-year-old would face no further action.
The bodies of the woman, Marta Galikowska, 27, and her daughters Maja, five, and Olga, one, were found at 18:35 BST on Sunday at a house in Sherwin Road.
Police said there was no evidence to suggest the involvement of anyone else in their deaths.
They added they were unable to say how the family had died because a post mortem examination had not been completed.
The mother and girls were pronounced dead at the scene.
Ms Galikowska and her daughters were believed to have moved to the area from Poland.