Staffordshire councillor Ian Hollinshead admits benefit fraud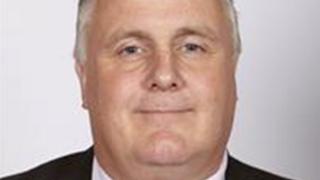 A Labour councillor in Staffordshire has been fined £725 after admitting benefit fraud.
Ian Hollinshead, 55, pleaded guilty to failing to register a change in his work circumstances for the purposes of his council tax and housing benefit.
Stafford Magistrates' Court heard he was overpaid about £8,000 between April 2011 and March 2013, but he had now repaid the amount in full.
Hollinshead sits on both Staffordshire County and Stafford Borough Councils.
A spokesman for the West Midlands Labour Party said he remained suspended "pending the conclusion of an internal investigation".
Hollinshead was elected to Stafford Borough Council in 2011 and to the county council in 2013.