Chief Constable Mike Cunningham leaves for inspectorate post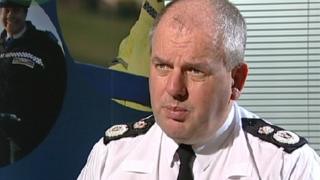 Staffordshire's chief constable is leaving to take up a post with Her Majesty's Inspectorate of Constabulary.
Mike Cunningham, who had been in charge in Staffordshire since 2009, will be replaced by Deputy Chief Constable Jane Sawyers "on an interim basis".
He will become one of four inspectors working under the Chief Inspector of Constabulary, Tom Winsor.
Mr Cunningham said it was an "honour" and he looked forward to a "new, challenging and exciting role".