Gwen Hassall named Stoke-on-Trent City Council deputy leader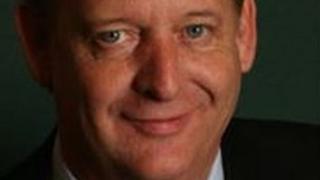 A councillor who stood down after sending phoney text messages to BBC Radio Stoke has been replaced.
Paul Shotton resigned as deputy leader of Stoke-on-Trent City Council after he admitted sending critical messages of other parties, in other people's names.
He also stood down from his role as the council's cabinet member for economic development.
Gwen Hassall, cabinet member for social care, was made deputy leader of the council at a meeting on Monday.