Spending spree Lichfield woman told to pay back £51k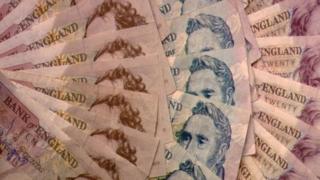 A woman who went on a spending spree after being given more than £51,000 by mistake has been told to pay it back.
The money should have been paid to a housing association, but instead Lichfield District Council gave it to Michaela Hutchings, 23, of Lichfield.
Staffordshire Police said within two days she spent £5,000 on luxury branded goods and banked another £40,000.
Stafford Crown Court told her she would face 20 months in jail if she did not pay it back in six months.
As well as the money she spent on items from Gucci, Louis Vuitton, Ralph Lauren and Dior, Hutchings, of Hamlin Walk, gave £1,000 to her family and used £1,093 to pay off court fines, Staffordshire Police said.
Clothes auction
She admitted dishonestly retaining a wrongly credited bank transfer and in March Stafford Crown Court sentenced her to a 12-month community order and 150 hours of unpaid work.
At a confiscation hearing on Tuesday, Stafford Crown Court ruled she would also have to pay back £51,006.55 to the council.
Staffordshire Police said the clothing and accessories she bought would now be sold at auction to help pay off the debt.
The force said they could not be returned to the retailers because the card used to buy them had not been recovered.
The authority said it had introduced extra checks "to ensure a similar payment error cannot happen again in the future".