Judicial review call over Stafford Hospital downgrade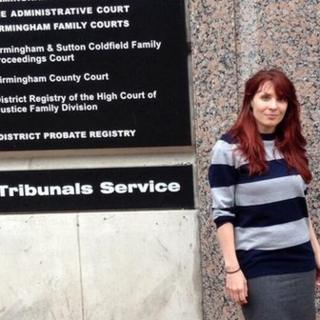 A judicial review is being sought over the decision to downgrade services at Stafford Hospital.
Labour parliamentary candidate Kate Godfrey lodged papers in court in Birmingham on Friday.
Plans to dissolve the Mid-Staffordshire NHS Trust and downgrade maternity services, paediatrics and critical care were confirmed by Health Secretary Jeremy Hunt in February.
Support Stafford Hospital said the timing of Ms Godfrey's demand was poor.
Her call for a review at Birmingham High Court rests on the belief the government made its downgrading decision based on flawed information from the Trust Special Administrators.
The Mid Staffordshire NHS Trust was criticised in February 2013 in a public inquiry headed by Robert Francis QC for causing the "suffering of hundreds of people" in its care between 2005 and 2008. It was taken over by administrators two months later.
A Department of Health spokesperson said its conclusions were made after extensive consultation and it was "satisfied with their [administrators'] recommendations in line with the requirements set out in legislation".
Health campaigner and former member of Cure the NHS Ken Lowndes said a legal review now is "the last thing" the hospital needs.
"Kate is not doing us a favour by going to court to try to halt what's already been going on for so long.
"Coming a day after important elections when the results are being counted and announced strikes me as a strange time to do it," he said.
Ms Godfrey denied the move was for political gain.
"If I end up having to go into bankruptcy then I won't be allowed to be a parliamentary candidate so when I say I'm risking everything, I really am risking everything," she said.
The Support Stafford Hospital campaign group said it felt this was not the right time to ask for a judicial review.
However, it said it would not rule out this, or other legal action, in the future.