Stafford Shire Hall to become university outpost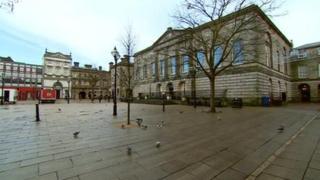 Stafford Shire Hall is to become an outpost of the University of Wolverhampton.
Officials from Staffordshire County Council and the university said the historic building, in the town centre, would become an information centre for prospective students.
A number of courses will also be taught there.
The courtroom and an art gallery housed in the Grade II-listed building will remain open to the public.
Campaigners drew up a petition after the council announced it was considering closing the exhibition space to save money.