Staffordshire autism assessment 'desperately needed'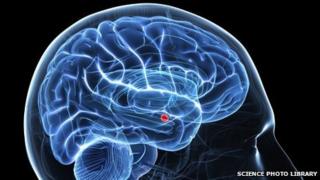 An autism service is "desperately needed" for Staffordshire and Stoke-on-Trent, according to a charity.
Currently, adults in North Staffordshire and Stoke-on-Trent can wait for years for a diagnosis of the developmental disorder that can cause problems with social interaction.
The Clinical Commissioning Group said a new service would start in the summer.
Louise Zandian, from autism charity Lifeworks, said, at worst, non-diagnosis can lead to suicide.
"If you aren't very well and are having to wait a year just to get a diagnosis, people can be in a bad state," she said.
"There isn't a care pathway at all for people with autism here, there isn't anything at all."
'Different to most people'
Chris Hollins, 58, said he wanted a diagnosis "to get answers" and "start understanding" himself to help with his struggles with depression.
We was referred by his doctor in Newcastle under Lyme more than 12 years ago and still has not been assessed, despite asking his MP and the Lifeworks charity for assistance.
He said: "I'm getting fed up with waiting. I feel very vulnerable. I go through confidence crises and I'm very aware I live life differently to most people."
Jane Tipping from the Stoke-on-Trent Clinical Commissioning Group said: "We do know that for people who either don't have a learning disability or are an adult there isn't a service for them at the moment and that's something we're going to commission very shortly."