Stoke-on-Trent College cuts up to 50 posts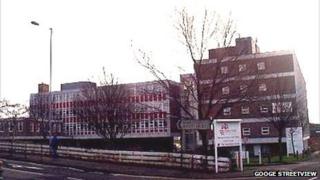 Up to 50 people are to be made redundant at Stoke-on-Trent College, it has been announced.
The college said it followed cuts of £1.5m by the Education Funding Agency and the Skills Funding Agency.
The college, which offers vocational courses and apprenticeships, has sites in Shelton and Burslem and employs 770 people.
College principal Sarah Robinson said she hoped the majority of redundancies would be voluntary.
Ms Robinson added: "Our talented staff are key to the long term success of Stoke on Trent College and it is with regret that we are making this announcement.
"We have made every effort to avoid this outcome by making efficiency savings and cost reductions over the last 12 months, however the magnitude of the cuts facing the further education sector has unfortunately led us to this point."
A 30-day consultation period began on Wednesday.