Michael Fabricant sacked as Conservative Party vice-chairman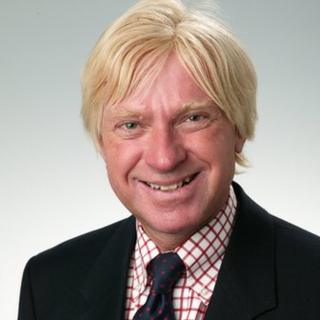 Former Tory-whip Michael Fabricant has been sacked as a vice-chairman of the Conservative party.
It comes after he criticised the HS2 rail scheme and made online comments about the Maria Miller expenses row.
Mr Fabricant, the MP for Lichfield, tweeted he had been asked to resign but after he refused he was sacked.
Party chairman Grant Shapps said he had lost his job as vice-chairman for parliamentary campaigning because he had disagreed with flagship policies.
After news of Mrs Miller's resignation on Wednesday he tweeted: "Maria Miller has resigned. Well, about time."
He later added: "Note to self: If ever a minister again, be like Mark Harper. If in trouble, resign quickly and in a dignified manner. Lesson to us all."
'I ain't dead!'
On Monday, Mr Fabricant announced he would oppose the £50bn HS2 Birmingham-to-London rail line.
He has tabled an amendment to the High Speed Rail Bill which, if passed, would require the government to draw up a new route allowing the line to be built more cheaply.
Grant Shapps said: "Michael Fabricant was putting some legislation up which went directly contrary with HS2 so he and I had a chat last night and accepted it would be better if he stood down.
"When you are in government and part of the team, there's something called collective responsibility, which means you have to have everybody pulling in the same direction."
In a series of tweets following his sacking, Mr Fabricant said his dismissal had been done "in a civilised way", and he was "still loyal" to David Cameron, but not HS2 plans.
But he responded to one follower by saying he felt his sacking was a "knee-jerk decision".
He also said his use of Twitter would not change.
"Look: I am still a Conservative MP and my personality and twitter fingers are undiminished! I ain't dead!"