City of Stoke Gymnastics Club considers council gym takeover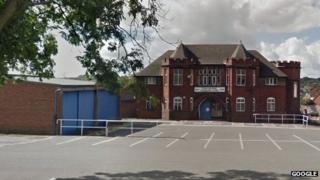 A gymnastic club is in "advanced discussions" with Stoke-on-Trent City Council to take charge of a gymnasium which has been threatened with closure.
City of Stoke Gymnastics Club's Peter McCready said the organisation hoped to take over the running of the gymnastics centre in Burslem in the coming months.
The council has considered closing the centre as part of budget savings.
Mr McCready said he was "confident" the club could "keep all the [centre] staff on without the need to raise fees".
He said more than 500 gymnasts used the centre every week.
He added that the club was in negotiations to take the building on "through a community asset transfer" and would submit a final business plan to the council "within the next four weeks".