Stoke-on-Trent panel 'letting down' vulnerable children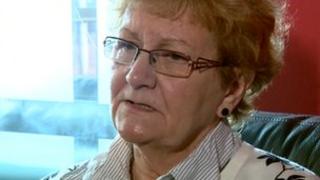 A panel set up to check children's homes in Stoke-on-Trent failed to make about 70% of its routine visits, using officers instead, the BBC has found.
A committee of 10 councillors making up the Corporate Parenting Panel, was set up to inspect homes in 2011.
Figures show they carried out 74 of 240 inspections in the last two years.
The council said the other visits were done by officers from children's services but admitted the situation "left a lot to be desired".
Gwen Hassall, cabinet member for social care said: "Some of my colleagues have not been robust enough in making sure they carry out these inspections.
"The main priority is that children in care in the city are safe and are being looked after and I am convinced that is happening."
Ms Hassall said by law the council had to visit every children's home at least once a month.
She said the council was meeting its legal requirement by using officers to carry out visits.
But Jackie Carnell, from the Stoke-on-Trent Safeguarding Children Board, said the panel was "letting down vulnerable children".
She said: "This is a moral obligation because the council are the corporate parents and I will now be watching quite closely to see if there is any improvement in this area because it needs to happen."