Staffordshire County Council unveils plans to cut £109m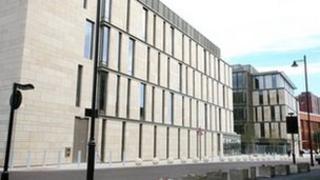 Plans have been revealed to slash £109m from Staffordshire County Council's budget over the next five years.
The council will cut about £2.8m from youth club services and about £4m from its budget for elderly home care as part of plans to save £20m by 2015.
It said it planned to stop directly running more than 30 youth clubs because they were "too expensive".
Job losses are inevitable but the authority said it had not decided who would be axed.
The Conservative-run council said cuts to youth services would be £2.8m in the next financial year rising to £4.5m a year until 2021.
Funding would be provided to external organisations to run youth services instead, it said.
It plans to cut £4m from the budget that pays for adaptations to elderly people's homes, which the council said included installing ramps, railings and alarm systems.
The authority said it planned to freeze council tax up until 2015.