Brooklands school to close due to falling pupil numbers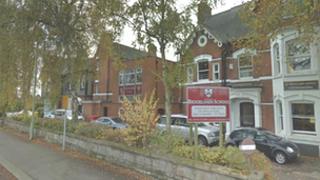 A private school in Stafford is to close at the end of the week due to financial issues and low pupil numbers.
Brooklands School and Day Nursery had hoped to stay open until at least Christmas after getting backing from its bank.
But it said falling admissions meant it would now be forced to close on Friday.
School governors said they had contacted other private schools and the Local Education Authority to find alternative places for its 115 pupils.
About 40 staff are facing redundancy.
Chris Lewis, chair of governors, said: "Demand for independent education locally has been adversely affected by the economic recession and as a result of falling admissions, the school is unable to sustain its presence in the town."
The school opened in 1946, while Little Brooklands day nursery started in 2004.
The school offers education and care for children from the age of three months to 11 years.