Birmingham Tunnel closure traffic-calming schemes 'may stay'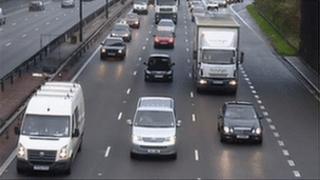 Temporary traffic lights installed during Birmingham's main tunnel closures could become a permanent fixture in the city.
The lights were installed on Hagley Road and Suffolk Street to help cope with diverted traffic while the Queensway and St Chad's tunnels were upgraded.
Development contractor Amey said the lights have been "a huge success".
It is now holding talks with the city council to discuss keeping the lights.
The tunnels closed in July for six weeks of "upgrades and maintenance."
Temporary lights were installed at areas of the city centre known to already suffer from congestion.
Eddie Fellows, Highways Network Manager for Amey, said: "The feedback from everybody is that these lights have worked well. I am confident they will remain in place, but the discussions are in their early days."
A spokeswoman for Birmingham City Council confirmed: "We will gladly look at anything that improves traffic around the city centre."