Stoke-on-Trent councillor Andrew Lilley charged with fraud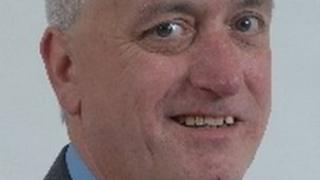 A Stoke-on-Trent city councillor has been charged with fraud over alleged discrepancies in a Labour Party bank account.
Andrew Lilley, 50, from Leek Road, Carmountside is accused of fraud by false accounting and false representation between 2008 and 2012.
The councillor, who represents the Baddeley, Milton and Norton ward, was arrested in May.
He will appear before magistrates in Newcastle-under-Lyme on 20 September.
Mr Lilley resigned from the Labour party in January over plans to cut workers' pay at Stoke-on-Trent city council.