Stafford Hospital nurses Ann King and Jeannette Coulson did not read patient's notes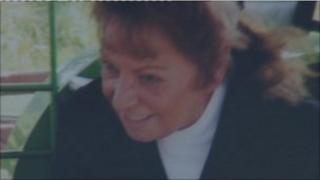 Two Stafford Hospital nurses failed to read the notes of a patient to find out if she was diabetic, a panel has found.
Gillian Astbury died in April 2007 after staff failed to identify her condition and give her insulin.
In a hearing before the Nursing and Midwifery Council, Ann King and Jeannette Coulson were both found to have failed to carry out blood-sugar level tests on Ms Astbury.
Both nurses have since retired from the Mid Staffordshire NHS Trust.
King was also found to have lied in a separate case in 2005 that dressings had been changed and medication given when they had not.
Charges that she failed to maintain the hygiene of patients were not proved.
Her former colleague, Ms Coulson, admitted swearing at members of staff and failing to ensure that records on the ward were properly maintained.
The panel are to decide if Ms King and Ms Coulson's fitness to practise has been impaired, and if so, what sanctions they should face.
This can include striking them off the medical register.