Thousands sign Lichfield council cuts petitions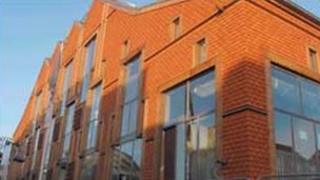 More than 2,000 people have signed petitions opposing cuts to children's and leisure services in Staffordshire.
Lichfield District Council is considering closing youth clubs and children's play groups as part of its savings target of 1.7m in 2014-15.
One group, Sabcat, said it would also print stickers opposing the council's funding for Lichfield Garrick Theatre and Studio's trust.
The council has declined to comment on the campaign.
Sabcat - described as an "anarchist workers co-op" - said it objected to the council continuing to fund the theatre trust at a cost of about £663,000 in 2013-14, in spite of other services being at risk.
Andy Bennett from the group said: "We're printing the stickers ready for when the council have approved the plans, we've got no expectation they are going to rethink this.
"We've got nothing against the theatre but we should have a theatre we can afford but it is quite literally the poor and vulnerable who are going to pay for the theatre."
New funding
He said the text of the stickers would read: "Have a nice night out at the Garrick Theatre. Paid for by the elderly and vulnerable of Lichfield District."
The council said the theatre became a charitable trust status in February, enabling it to "seek new funding from external sources".
It added that out of the figure of about £663,000, the Lichfield Garrick Trust was committed to giving back £148,000 in buying support services from the council, such as finance, HR and IT, and the authority's funding of the Garrick was set to reduce year on year.
The council said it was committed to paying the trust £610,000 in 2014-15 and £460,000 in 2015-16, a drop of £150,000, and stated if inflation was taken into account, the reduction would be greater in real terms.